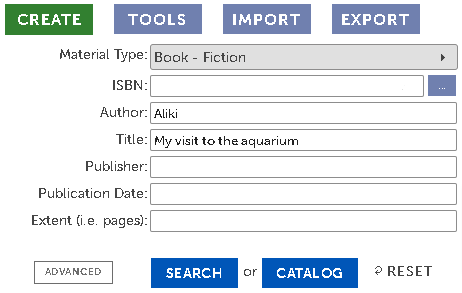 Janesville, WI – November 30, 2022 – Library catalogers can now simplify their cataloging process and maintain high quality metadata with BestMARC Standard. For a limited time, Mitinet Library Services is offering their award-winning metadata software free for one full year to new users.
BestMARC is a cloud-based solution that sets the standard in metadata management. Mitinet's online MARC data management system provides powerful tools that make cataloging and maintaining MARC records fast, easy, and convenient, while creating the best possible metadata. With a customizable platform, BestMARC Standard users can easily search for and locate superb-quality MARC records then edit and maintain records with accurate, up-to-date data, expanding collection discoverability and increased circulation.
"We have seen many media specialists struggle with the ISL's built-in MARC editor or a free MARC editor. To alleviate the burdens that they face in making MARC records, we have decided to make BestMARC Standard free for the first year and a nominal fee thereafter. We also threw in our high-quality MARC record database and our Z39.50 MARC search tool.", said Bart Fitzgerald, CEO of Mitinet Library Services.
To learn more and to register for this free offer, go to www.mitinet.com/bestmarc/standard/. For more information about any of Mitinet's services, please visit www.mitinet.com or call 1-800-824-6272.
About Mitinet Library Services
Our deep expertise and specialization in metadata management makes us your best partner in connecting knowledge seekers to the right resources by bringing ease, accuracy, and speed to discoverability. With Mitinet on their side, library staff, and learners alike are empowered to get the most value out of a library's collection.