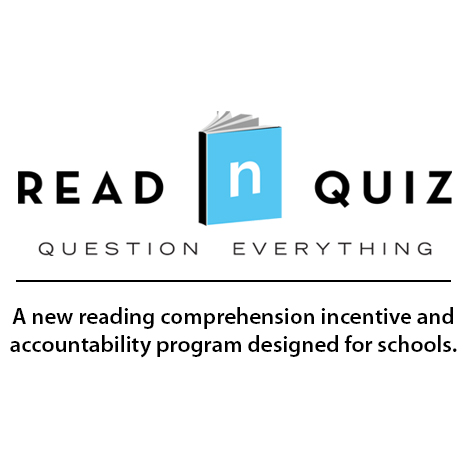 Award-winning Mitinet Library Services sets the standard for metadata management in the library. To add to the incredible power of Mitinet, we are now offering a reading comprehension incentive and accountability program. ReadnQuiz™ is THE affordable reading program and is exclusively available through Mitinet Library Services and our affiliates, Gumdrop Books and Alexandria Library Automation Software!
ReadnQuiz is a cloud-based program that tracks student literacy progress and measures their performance. With over 40,000 quizzes available and continuously adding more each week, ReadnQuiz motivates and encourages students to read, builds foundational literacy skills and increases library circulation. Most importantly, it comes at a price that won't consume your budget and puts you and your readers in charge, not us!
Comprehensive Reports Track and Measure Student Progress
Incentivize Non-fiction and Curriculum-based Titles
Customize Quiz Settings
Create or Add Your Own Quiz and Questions
Educator and Student Feedback for Every Quiz
Sync ReadnQuiz to Your Student Information System
Free Tech Support
And Much More
ReadnQuiz supports requirements for a district-wide educational application and is being applied throughout the nation!
If you currently use ReadnQuiz and need to purchase additional ReadnQuiz books, our sister company, Gumdrop Books is the first and only company in the education industry with exclusive purchasing features to help your school succeed with ReadnQuiz. Learn more.
"I am starting my second year with ReadnQuiz. I recommend the program. It's a great alternative to other expensive ones that our system could no longer afford. There are lots of tests available and more are added daily. All our teachers, grades 5-8, use the program and would recommend it." – Linda Dorris, Fayetteville Middle School, Fayetteville, TN
Mitinet's BestMARC® metadata management software, ExpertMARC™ data services, and AnalyzeMARC™ report all support the ReadnQuiz program. To turn on the ReadnQuiz option in your BestMARC software, click on "Profile", select the "Enhancements" tab, scroll down to "Reading Program Updates", and add a check mark to "ReadnQuiz". Then save to complete the update!