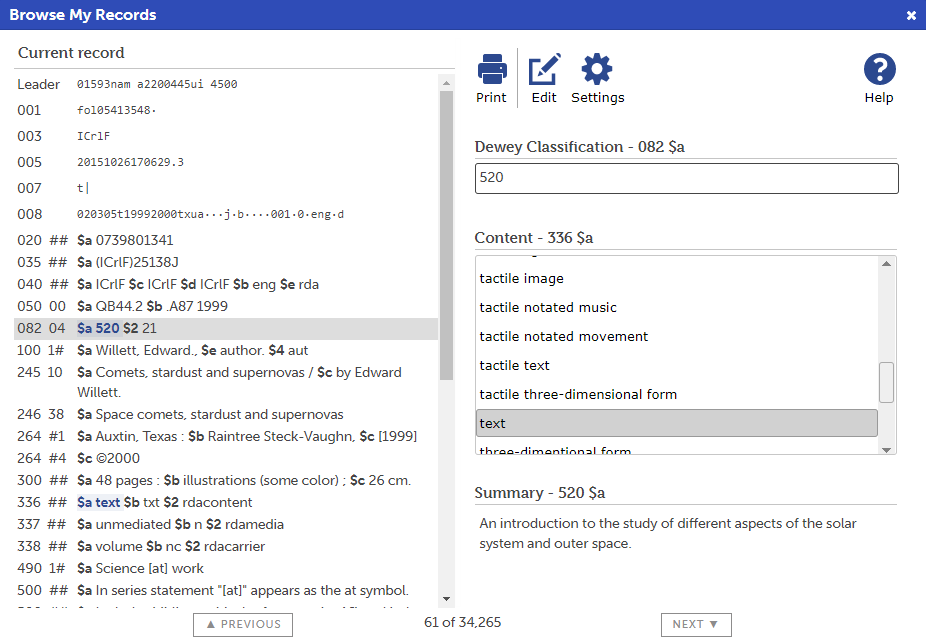 Today's new release adds many small bug fixes and updates, as well as a few bigger new features.  Also, we're trying something new out that we haven't done before: releasing a new feature into a public beta release.
Read more below.  View the Change Log for a detailed list of everything that's changing this release.
Send Records
There is now a new feature to send records directly from your My Records grid to any other BestMARC user's grid.
Users must first set the new permissions setting in their Profile on the User tab to Allow other BestMARC users to send me records. You can choose to allow all users to send you records, or enter just the usernames you want to allow.
To send, just select the records and choose the Send to user… option from the Records menu.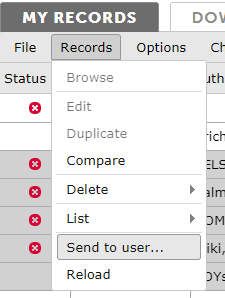 More details in our User Guide.
Browse and Quick Editor Beta
Today's release comes with a brand new feature we've tested privately with a few BestMARC users but we'd like to open it up for everybody to try. One of our testers described it this way:
"On a usefulness scale of 1 to 5 (with 5 being most useful) these features are a 5!"
BestMARC's Browse feature lets users scan through records one at a time, with a view of the entire MARC record. Functions allow you to print, open the record for editing in the full MARC cataloger, or edit fields you select in the Quick Editor.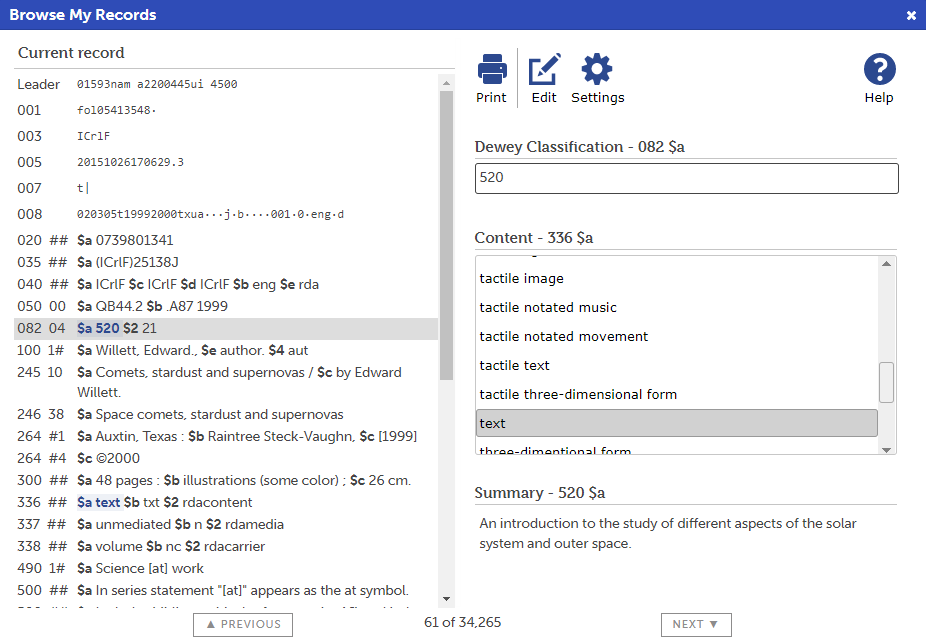 The Quick Editor is completely customizable, showing edit controls for just the configured subfields. Controls can be either freeform text-entry or lists containing just the values the user wishes to show.
We decided to release this as a Beta feature for everyone to try and we've love to hear your honest feedback.  Let us know if you spot any bugs or have any suggestions. Because this is a beta, any of it is subject to change before it goes into full release.
To get started, right click on a record in My Records and choose Browse (Beta).
More details in our User Guide.